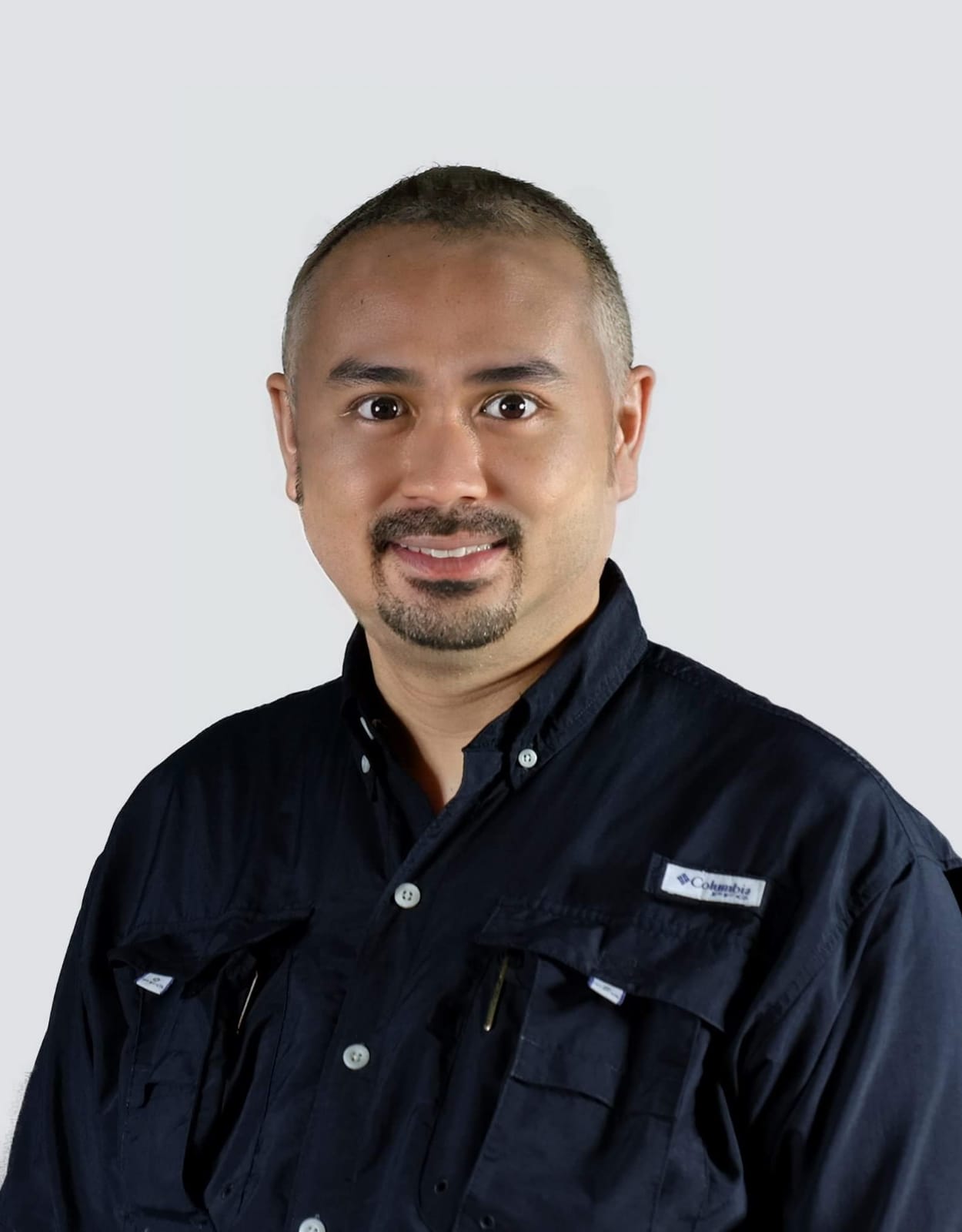 "I live what I do and I do what I like" — Ralph Lauren
This quote forms the basis of how Steven Yee lives his life, to the fullest. Steven Yee, CEO of Sandven Group (www.sandvengroup.com), photographer, trained in engineering and business administration, Fellow of several photographic associations, is often featured in magazines with his articles and images. He is founder of Asia Photographers Union and Photovivo. He is also a photography lecturer in the Media degree program at Singapore University of Social Sciences and a popular photography coach
Specializing in travel photography, he often leads photography tours to other countries. His photographs and articles are published in Nikon's FOCUS, Silkair's Silkwind, Valuair inflight magazine and Discovery Channel Magazine. His photography clientele base includes MINDEF, Mediacorp, City Developments Limited, Taj Hotel Group in India etc. He also does commercial, wedding and event photography. His recent projects include photographing for the calendar for Nanyang Technological University and shooting for the cover of "Paradise Found: Journeys Through Noble Gardens of Asia" as well as an image to be published in this book alongside the foreword by H.R.H. The Prince of Wales.
Steven Yee has, through his recent achievements, established himself as one of Singapore 's most prolific and versatile new-generation photographers who has great competency in digital technology.
His works, many of them influenced by "computer art", have been widely accepted for display at major exhibitions both in Singapore and overseas. These works have garnered for him numerous awards and honours, doing both his art and his country proud.
In a short span of seven years, Steven has also held six solo exhibitions. This is considered a remarkable feat for one so young, but it clearly demonstrates a level of maturity equal to, if not surpassing, those more experienced in the field of photographic art.
In 2003, he achieved the distinction of being the youngest to be admitted to the Fellowship (Professional and Applied Section) of The Royal Photographic Society of Great Britain (FRPS). In addition, his achievements have been recognized by the International Federation of Photographic Art and several photographic societies in the region.
It is easy to understand why such eminent institutions have acknowledged his talent. Steven possesses not only technical skills but also the sensitivity of an artist. Honing his craft through the years, he has developed keen visual awareness and a feel for design. His works show an excellent sense of lighting, colour contrast and composition.
Steven's versatility has enabled him to cover a wide range of subjects. Equally important, by translating them into striking images, he has shown a strong desire to communicate his observations to a discerning audience.
Without compromising the message he wishes to convey, he comes up with a final product that is as beautiful or as disturbing as he wants it to be. It is this rare skill that distinguishes an ordinary photographer from an excellent one.
Year
2022
Awarded
Masters of Arts in Photography (MA Photography), Falmouth University (UK) | 摄影文学硕士,英国法尔默思大学
Conferred
Honorary Excellence Cercle des Artistes Photographs (Hon.ECAP) from the Republic of Mauritius in recognition of outstanding contribution towards promoting Photographic Art at international level
Honorary Membership of Edremit Fotograf Ve Sinema Sanati Dernegi Turkey (Hon.EDFOD)
Appointed
Hon. Committee Advisor of Wildlife Photography Association of India for the year 2022-2023
Photography Advisor of Photographic Society of Kluang for the year 2021-2023
2021
Awarded
Excellence International Federation of Photographic Art (EFIAP) | 国际摄影艺术联合会卓越艺术家
10 year Lecturer Service Award, Singapore University of Social Sciences
Conferred
Master of The Photographic Society of America (MPSA) | 大师级,美国摄影学会 (MPSA)
Exhibition
"Fighting for a Birthright" solo exhibition, Gallery at Filarmonica De Stat Oradea, Romania
2020
Conferred
Honorary Fellow, Society of Photographers Penang (Hon.FSPP)
Honorary Advisor , Professional Photographers International (PPI)
Certified Master Photographer, Professional Photographers International (Travel)
Certified Master Photographer, Professional Photographers International (Documentary)
Honorable Distinction, Pharaohs International Photographic Club, Egypt (Hon.PIPC)
Master, Tricity Photo Art Society, India (Hon.MTPAS)
Honorary Grandmaster Fellowship, Green Go Glub, Kolkata (Hon.GMGNG)
Fellow, Nature Photographic Society International (FNPS)
2019
Conferred
Gold Portfolio, The Photographic Society of America (GPSA) 美国摄影学会金级会士
Hon.Fellow of The Royal Photographic Society of Thailand 泰国皇家摄影学会荣誉博学会士 (Hon.FRPST)
Hon.Fellow of PERSONA-International (Hon.FPI)
Honorary Fellowship of Wildlife Photography Association of India 印度生态摄影协会荣誉博学会士
(Hon.FWPAI)Hon.Fellow of Photographic Society of New Jersey (Hon.FPSNJ)
Hon.Association of Professional Photographers FotoClubPro Arad (Hon.FCPA)
Hon.Excellence Federation Multicultural Photographic Art, USA (Hon.EFMPA)
Appointment
PSA Photo Travel Stars Rating Coordinator 美国摄影学会旅游组星级协调官
PSA Photo Travel Stars Rating Director 美国摄影学会旅游组星级董事
2018
Conferred
Hon.Fellow of Phoenix Photographic Society (Hon.FPPS)
Fellow of Asia Photographers Union (FAPU)
Hon.Fellow of Sigma Academy of Photography (Hon.FSAP)
Appointment
Advisor, Changbaishan Photographers Association
PSA Photo Travel Division Star Ratings Director
ICS Management Team, General Chairman Cross-Culture Photo Workshop
ICS Country Ambassador (Singapore)
2017
Conferred
Fellow of The Royal Photographic Society of Thailand (FRPST)
Fellow of The Federation of Photography Associations of Thailand (FFPT)
Fellow of Bangkok Photographic Society (FBPS)
Hon.Fellow of The Federation of Photography Associations of Thailand (Hon.F.FPT)
Fellow of Association of Photographic Artists Singapore (FAPAS)
Fellow of Society of Photographers Singapore (FSPS)
2015
Photo Editor, Chief Photographer and Coordinator, TOTE Board Giving Hope Improving Lives photo exhibition Conferred Honorary Fellow of PhotoVivo Singapore (FPVS)
2014
Conferred Excellent Service of International Federation of Photographic Art (ESFIAP)
2013
Conferred Honorary Fellow of Singapore Colour Photographic Society (Hon.FSCPS)
2012
Secretary (Operations), Steering Committee, International Federation of Photography Art (FIAP) Congress
2011
Conferred Honorary Fellow of The Photographic Society of Singapore (Hon.FPSS)
Appointed Associate Faculty Lecturer, School of Science and Technology, SIM University
2010
Photography Project Management, PhotoVivo to supply 120 photographers, "I Do" Mass Wedding on 10/10/10
2009
Conferred Fellow of PhotoVivo Singapore (FPVS)
2007
Founded PhotoVivo
2006
Picture Editor, Chingay Photo Book
"Sensual Illusions" solo exhibition, SUNTEC City, SEXPO Exhibition
Conferred Honorary Fellow of The Photographic Society of Malaysia (Hon.FPSM)
Channel NewsAsia assignment on Delhi
Photo Features for 12 issues of Discovery Channel magazine
2005
Commissioned Photographer, "Total Defence 2005"
"EYES – Lost Horizon" solo exhibition, Loke Wan Tho Gallery
Travel Photographer for Silkair Airline's inflight magazine "Silkwind" (two cover page, and five Silkair destinations)
2004
Secretariat, "To Singapore With Love" PhotoBook project, commemorating Singapore's 40th Anniversary
"EYES – Golden Myanmar" solo exhibition, Loke Wan Tho Gallery
Conferred Artist of International Federation of Photographic Art (AFIAP)
2003
Joined Kedah Camera Club
Joined The Photographic Society of Malaysia
Organising Committee, "ClickArt World Photojournalist Meet"
Organising Committee, "Photo & Imaging Asia" show at Suntec City
"Reflections in the Bamboo Grove" solo exhibition, Loke Wan Tho Gallery
"Imagery of the Trusting Heart" solo exhibition, Loke Wan Tho Gallery
Conferred Fellow of The Royal Photographic Society of Great Britain (FRPS)
Conferred Fellow of The Photographic Society of Singapore (FPSS)
Conferred Fellow of The Photographic Society of Malaysia (FPSM)
Conferred Honorary Fellow of Kedah Camera Club (Hon.FKCC)
2000
"Images from my Heart, my Mind and my Soul" solo exhibition
1999
Joined The Royal Photographic Society of Great Britain, Loke Wan Tho Gallery
Conferred Associate of The Photographic Society of Singapore (APSS)
Conferred Associate of The Royal Photographic Society of Great Britain (ARPS)
1995
Joined The Photographic Society of Singapore
1993
Joined PhotoArt Association of Singapore
1992
Joined Singapore Colour Photographic Society